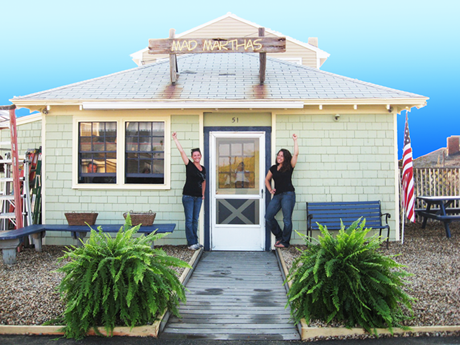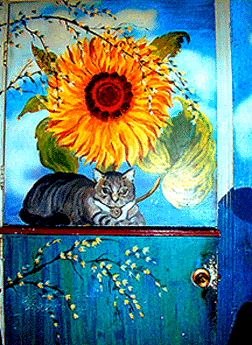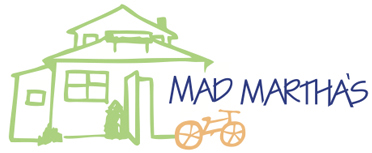 Mad Martha's is a funky, pleasant, and unique restaurant a short way out Northern Boulevard on the left. A Plum Island institution not to be missed. They always serve their famous Portugese-bread breakfasts and lunches, and dinner on Thursday evenings. There are usually only three or four choices for entrees, but they're always creative and excellent. BYOB - so stop first at The Cottage or Plum Island Provisions, or make a quick run after you see the menu. It's very small, so reservations are a must for Thursday dinner (two sittings, at 6 and 8, in summer). The size makes it perfect for private parties, which can indeed be arranged (978-462-7707).
Closed Mondays.

(The cat and sunflower date from the late Martha herself, and will lead you to the 'facilities'.)

Click here for a Google satellite image of Plum Island with Mad Martha's highlighted.
Click here to visit their website.

---