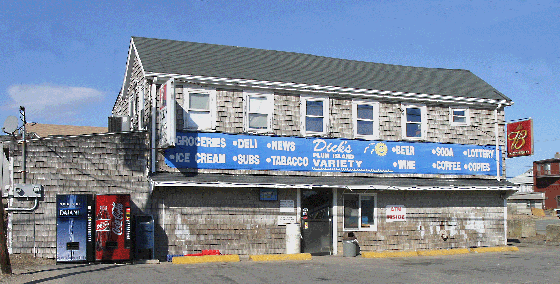 Dick's Variety - part of the wonderful old but now slowly fading, frayed-around-the edges PI character and soul - was just across the street from Surfland Bait and Tackle. You could get most anything from potato peelers through instant mashed potatoes, beer, wine, Spam, canned chili, Wonderbread, and The New York Sunday Times. A small deli where you could get sandwiches and things like macaroni salad or a lime or two. We'll miss them.

Gone forever; replaced by: Plum Island Provisions. Time brings changes and time will tell; but so-far-so-good for the new enterprise. We wish them well.

Click here for a Google satellite image of downtown (!) Plum Island with the old/new location highlighted.

---